Team & Vacancies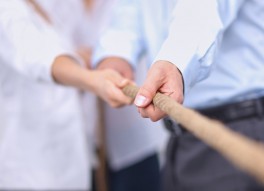 Our company is aware of the fact that its success depends on people: their competence, experience, creative and analytical thinking skills, strong motivation and dedication.
If the abovementioned characteristics of each employee are put together in a teamwork effort, taking into account the company's goals and strategy, then we can be sure that we have a team that is capable of succeeding.
If you satisfy the above criteria, you may be the person we are looking for; therefore we encourage you to send your curriculum vitae and letter of motivation to our e-mail address agrema@agrema.pl
If your application draws our attention, we will make sure to contact you.
NOW we are looking for a meat industry technologist with at least a few years' experience in production, as well as with experience and skills in commerce.
Contact us!