About Us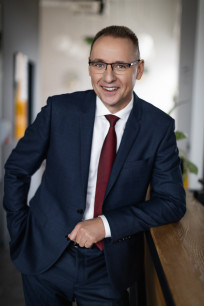 Ladies and Gentlemen,
AGREMA Poland Sp. z o.o. is a 100% Polish company offering to the market and to its clients more than ten years' professional experience of its stockholders, cooperatives, and partners from food, feed and pharmaceutical industries on many levels: food technology, biotechnology, chemical engineering, production, research and development, economy and management, marketing, logistics.
Our strength is our passion for everything we do.
Thanks to our experience, knowledge and dedication we not only supply our clients from the food industry and related sectors with natural commodities, additives and auxiliary chemical products; we also offer our passion and innovative solutions, we share our ideas in connection with new product design, and we give our technological support at every stage of production.
Our awareness and responsibility for food safety is proven by the implemented ISO Integrated Quality System 9001:2008 and HACCP, as well as by a diligent and consistent selection of suppliers and their products, guaranteeing a repeatable and high quality.
Feel free to find out more on our company's profile, our products, strengths and possibilities by taking a closer look on our website.
We hope that your visit to our website will encourage you to contact us and start a long and fruitful partnership.
We are at your disposal.
Kind regards,

Mariusz Henzel
President of Company