Quality Policy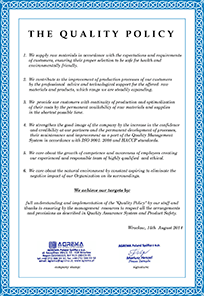 Our company's strategy, our goals and objectives constituting a core element of our Quality System and supporting our development are presented in "Quality Policy" available below.
All our employees conform to our "Quality Policy", and the company's owners guarantee resources and means for its implementation.
You may read our QUALITY POLICY by clicking the image.