PHOSPHATES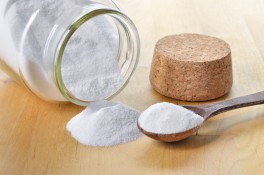 Phosphates - new quality on the market.
We offer PHOSPHATES which were subjected to the rigorous quality assessment before we put them in our offer , so we selected these phosphates essentially different from the others widely available in Polish market.
We supply phosphates in microgranules that allow to reduce dusting  and which have excellent solubility at low temperature and no signs of sedimentation.
We also would like to note that our phosphates and phosphate blends are effective in activating proteins, making it possible to obtain the extra few percent more efficiency without changing the final recipe of a product.
The only inconvenience is the replacement of phosphate blend.
Physical and chemical properties of our phosphates and their technological advantages: including improving of efficiency, particularly "defective and weak muscles" have been recognized by leading food producers throughout Europe.
We invite you to contact us and find out more about our offer of phosphates.